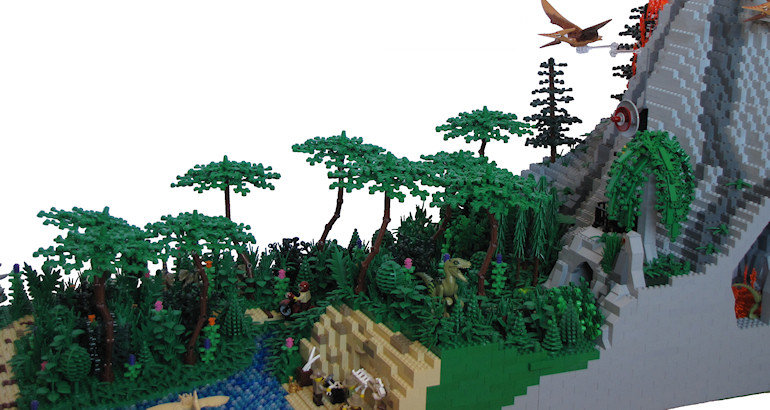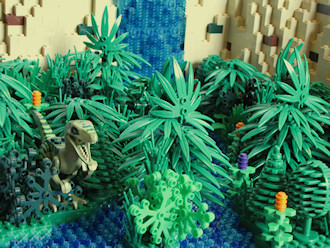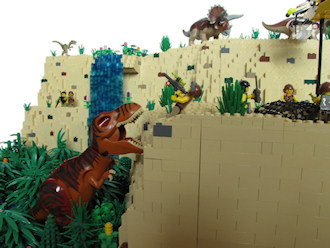 Over 30 dinosaurs appear in this model, along with landscape elements like a volcano, jungle, waterfall and canyon. The model also features whimsical elements like people being chased by dinosaurs, and a helicopter hovering overhead as people examine a captured dinosaur. The model was displayed at approximately half a dozen venues around Calgary in late 2012 and early 2013.
Pieces: 30,000 (estimated)

Width: 320 studs (100 inches)
Depth: 64 studs (20 inches)
Height: 77 bricks (29 inches)

Construction Time: Approximately 4 Months

This model received the People's Choice Award at Brick Roundup 2013. It also received the Fan Choice Award at the 2013 Silver Springs and Scenic Acres LEGO Building Competition in Calgary.

This model was supported by Calgary 2012, the City of Calgary, and the Cultural Capital of Canada Program through the Grassroots Inspired Grants Program.