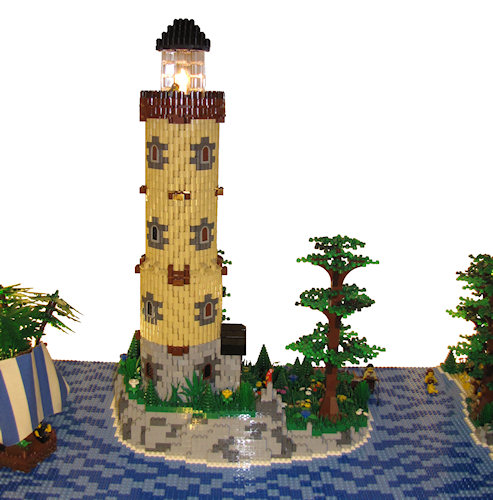 This lighthouse was constructed using 1x2 log bricks and 1x1 round bricks. A circular profile was achieved by exploiting the flexibility between these pieces.

Pieces: 9000 (estimated)

Width: 128 studs (40 inches)
Depth: 64 studs (20 inches)
Height: 78⅔ bricks (30 inches)

Constructed: Fall 2011

This model received the Fan Choice Award, as voted by the attendees at the 2012 Silver Springs and Scenic Acres LEGO Building Competition in Calgary.