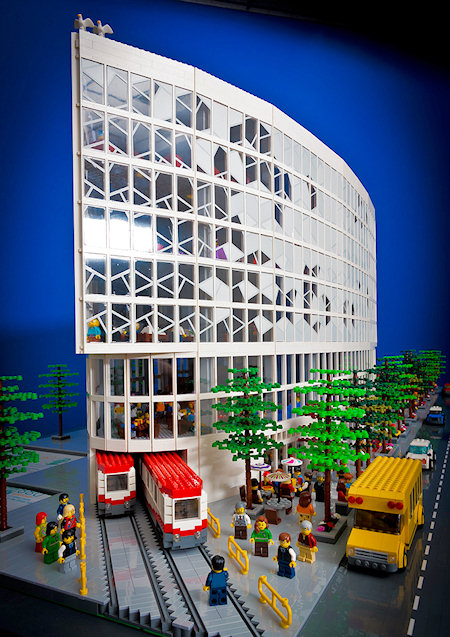 Calgary's New Central Library is currently under construction in the East Village. It will open to the public in 2018 and will include ample space for books, technology and programs.
This model was constructed at the Calgary Library Foundation's request to help build further public excitement about the project. At approximately 100,000 pieces, it is my largest creation to date.

Height: 66 Bricks (25 inches)
Width: 288 Studs (91 inches)
Depth: 128 Studs (40 inches)

Pieces: 100,000 (estimated)

Construction Time: 15 months

Over 330 minifigs call this model home.

Want to see the model in person? It is currently spending most of its time in the welcome gallery at the current Central Library, with occasional visits to other venues.